Conference rooms / Banquet halls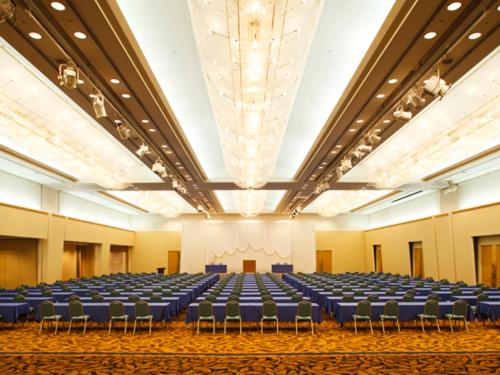 We have rooms that can accommodate meetings with as few as ten people to seminars with 800, and 6 types of banquet halls, large and small, that can also be used for buffet-style parties.
Japanese-style banquet halls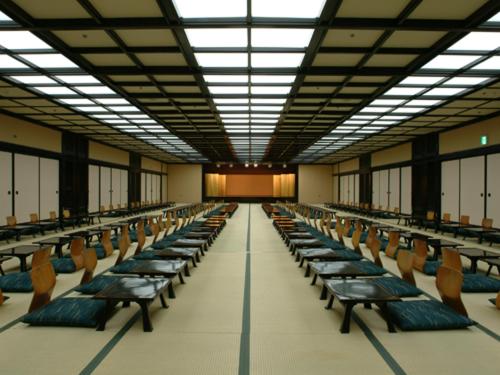 We have 9 types of Japanese-style banquet halls that can accommodate anything from an intimate party of two to a banquet of 450.
External Elevator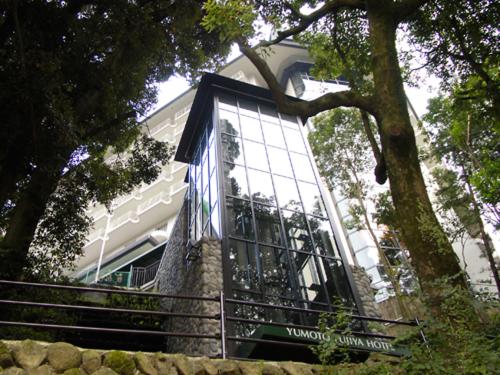 We have an elevator which provides easy access between Hakone-Yumoto Station and the hotel.
After exiting the subway from Hakone Yumoto Station and going over the bridge, the elevator will take you to Yumoto Fujiya Hotel.
(Total journey takes about 5 minutes)

*Elevator has a 13-person capacity
Garden Pool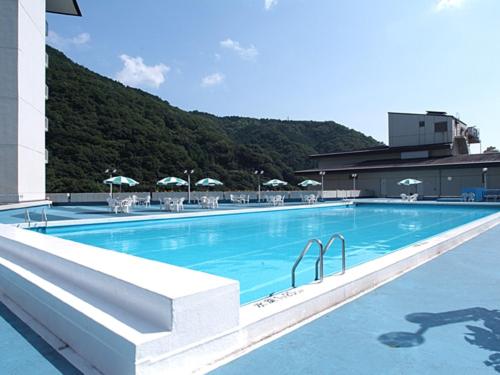 Surrounded by Hakone's resplendent nature,the summer-use Garden Pool takes advantage of the area's refreshing mountain water. Enjoy the pleasures of resort life as you swim or lounge by the poolside,basking in the warmth of the sun's rays. Shower rooms are also available.
【Usage fees】
Overnight guests: Free
Day guests: Adults, ¥1,000; children, ¥500
*25 m pool (1), children's pool (1)
*Only open in summer.
Souvenir shop "Shiino"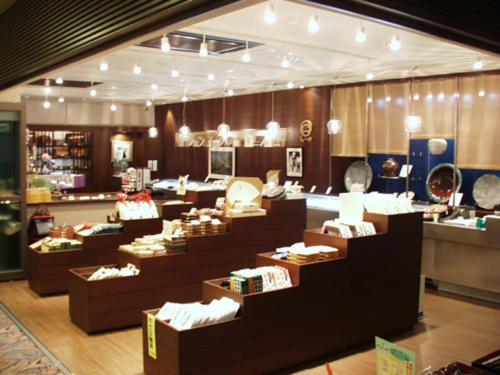 This store carries a wide variety of Hakone and Odawara specialties.

*Hours: 7:30 am - 9:00 pm
Boutique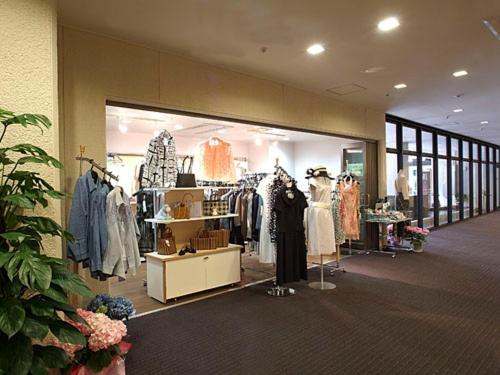 This is our sales counter for women's wear and sundries we proudly recommend.
Please have a look at a variety of goods you cannot find anywhere else.

*Hours: 9:00 am - 6:00 pm
Karaoke rooms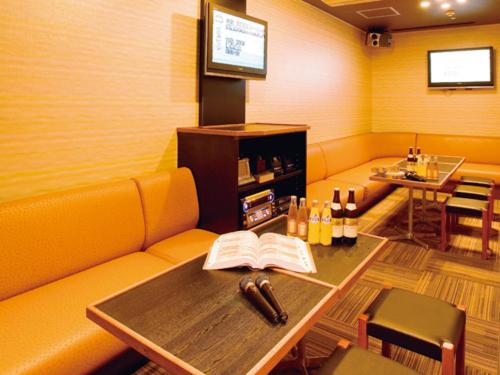 Enjoy singing karaoke in this spacious room for an after-dinner party.
Hours: 12:00pm - 12:00am
Charges: Depends on the size of the room.
   *12:00 pm - 6:00 pm: From ¥4,000 an hour
   *6:00 pm - 12:00 am: From ¥5,000 an hour
Bakery (PICOT, in front of Yumoto Station)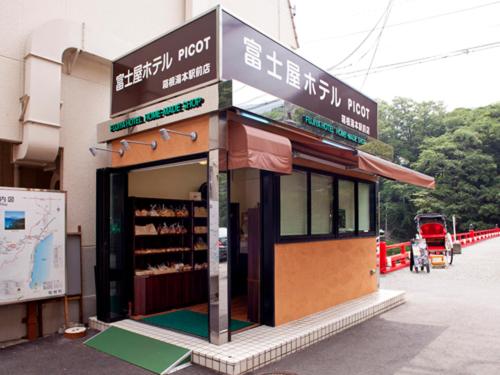 Snack on a specialty of the FujiyaHotel in your guestroom or take a few treat home with you.At the Homemade Shop Picot,you will find a wide selection of homemade goods,including coffee,breads,cookies and jams.

*Hours: 9:30 am - 4:30 pm
*Hours may vary depending on the season.